Farm Management Training Scheme
Location

Ely, Cambridgeshire, United Kingdom

Date Posted

27/10/2020

Category

Agriculture



Job Type

Full-Time Vacancies



Closing Date
30/11/2020
Start Date
Feb 2022
Description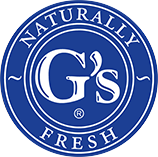 How to Apply
Do you want to work for a forward thinking, innovative farming business? Do you want to be developed by industry leading professionals? Do you want to work for one of Europe's leading fresh produce suppliers?
If so, then our Farm Management Training Scheme is right for you!
Welcome to G's:
We employ over 7,500 fantastic employees across the business in countries including UK, Spain, Poland, Czech, West Africa and USA. Across the business we have over 13,000 hectares, which generates a turnover of over £500 million. We are looking for talented and enthusiastic people to join our business on the Farm Management Training Scheme in February 2022.
You will be placed in four six month placements. Year 1 will focus on the introduction to farming, people management and supervision. Year 2 is a step up in responsibility and the time where you start to get real involvement in everyday farming.
To apply, please click HERE.