Farm Management Trainee/Placement
Description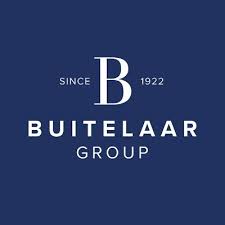 How to Apply
A new and exciting position has arisen for a Trainee/placement student to join our newly developed trial farm down in Somerset, near Frome.
Long Lane Development farm is a Buitelaar owned professional rearing facility, offering huge opportunity for a young, ambitious individual wanting to progress in their career.
The 2019 acquisition and continued investment and development at the farm, offers a state-of-the-art facility, with huge opportunity for education, on-farm trials and research and development.
Daily tasks include, but are not limited to:
Record Keeping:
 Completion & upkeep of farm records including trial work processes &
procedures in line with pre agreed protocols including:
o Vaccinations
o Disbudding
Managing milk feeding:
 Timings
 Milk feed plans
 Weaning procedures
 Managing required staffing levels in line with calf intakes
Selecting calves:
 Assisting farm manager in selecting calves for licenses and orders with the
aim to select calves while the farm manager is on leave
Health management:
 Work alongside supply chain vets to develop and apply health plan measures
 Following and ensuring health plans are adhered to, identifying sick animals, following treatment protocols
 Identifying areas of improvement to management of treatment protocols
Feeding:
 Understanding the concentrate feeding routine, ration transition protocols,
cake to blend, higher protein cake to lower etc.
 Working with supply chain nutritionists to develop feed plans
Shed preparation:
 Steam cleaning
 Cleaning of feeding and management equipment
 Disinfection of pens in preparation for new batches of calves
General:
 Upkeep of general farm hygiene and maintenance
 Engaging in farm tours with customers, suppliers, guests and relevant
meetings.
For full details, please see download.