Farm Management Graduate Scheme
Description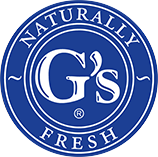 How to Apply
Are you looking for an opportunity to develop your farm management career within a forward thinking, innovative farming business? Then look no further, our Farm Management Training Scheme could be perfect for you!
G's are one of Europe's leading fresh produce suppliers, employing over 9,500 employees across the business in countries including UK, Spain, Poland, Czech, West Africa and USA. Across the business we farm over 13,000 hectares, which produces over 1.2 billion packs of product a year and generates an annual turnover of over £550 million.
Farm Management Training Scheme
Our Farm Management Trainees are offered permanent jobs from the start of the scheme, you will be placed in a variety of placements across the first 2 years of employment. Year 1 will focus on the introduction to farming, people management and supervision. Year 2 is a step up in responsibility and the time where you start to get real involvement in everyday farming and management. At the end of the 2 years, we will work with you to find a role that best suits you, and the business.
For full details see download, and click HERE to apply.