Farm Advisers – Catchment Sensitive Farming
Description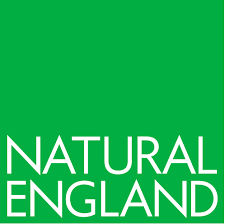 How to Apply
We are the Government's statutory advisor for the natural environment, playing a vital role in delivering the Government's 25 Year Environment Plan. This describes an ambitious vision, bringing new opportunities to protect and enhance, and to achieve real outcomes for the environment.
We work with a wide range of partners, stakeholders and customers on a huge range of projects, from influencing construction, advising farmers and landowners how they can manage their land in a sustainable way for the benefit of the environment, gathering and analysing environmental data, and carrying out vital statutory duties. Across the country, we're helping nature to support people and our planet.
Natural England delivers a wide range of farm advice to improve the condition of protected sites, by working with farmers to help them deliver measures through advice and schemes including Countryside Stewardship. The next few years will see significant changes to the support and schemes available to farmers. Associated with these changes will be improvements to NE's farm advice service. This role will evolve in tandem with these changes.
Catchment Sensitive Farming (CSF) in partnership with Defra and the Environment Agency is a part of NE's farm advice service. CSF operates through a network of locally based farm advisers and partner organisations to deliver Defra's 25-year plan ambitions for water quality, air quality (ammonia) and sustainable water management through nature-based solutions. We make a significant contribution to nature recovery through helping farmers to take action.
For full details as to what this role involves and how to apply, please click HERE and search under Natural England (Ref: 3572)