Estate Rewilding Coordinator
Description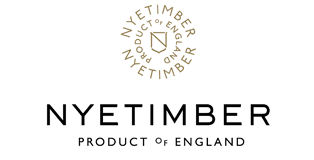 How to Apply
The Nyetimber Estate is best known for pioneering the luxury Nyetimber brand and multiple award-winning English sparkling wine. The Estates and Facilities Team oversee a variety of interesting projects ranging from vineyard, renovation, restoration, environmental and diversification of the estate, spread across 11 sites in West Sussex, Hampshire and Kent.
An exciting new opportunity has been created as part of our commitment to nurture and rewild four key areas of the estate, known as Amberley Wildbrooks, Castle Brooks, Downs Farm – Amberley and Danhill – West Chiltington.
The Estate Rewilding Coordinator will work with the Estates Operations Manager and teams to develop and execute the rewilding, restoration, and conservation strategy, promoting a holistic approach to restoring ecosystems, reintroducing wildlife and reinstating natural processes to reverse biodiversity loss and enable nature to thrive in the area.
This critical Estate Rewilding Coordinator role will be hands-on; undertaking a full range of landscaping tasks in a variety of conditions including wetlands, wildflower meadows and woodlands; set standards for maintenance and building upkeep and plan accordingly.
The ideal candidate will have experience working collaboratively as part of a team, with external communities, NGOs, public bodies, charities, and businesses to maximise opportunities for improving natural capital, ecosystem services and rewilding which include habitat creation and restoration.
Qualifications and experience:
Degree in relevant subject (e.g. Ecology, biodiversity, land management) or equivalent experience.
A sound multi-disciplinary background with experience of landscape conservation.
Experience coordinating project plans: prioritisation, influencing and budget management.
Data analysis: interpret physical site information, existing quantitative and modelled data, combined with information about habitat outcomes.
Familiar with published literature, able to gather and interpret expert opinion to influence and inform stakeholder groups.
If you would like to work for a true British heritage brand and think you have the skills to join our team, please send a CV and cover letter (optional) to recruitment@nyetimber.com to apply for this Estate Rewilding Coordinator opportunity. We look forward to hearing from you!