Description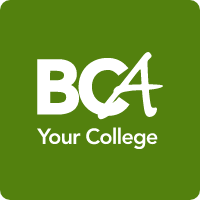 How to Apply
Windsor Forest College is seeking to appoint a suitably qualified person to further develop a career, in an educational setting supported by an excellent range of facilities. The role requires someone with experienced equine horse care, handling, and welfare of a range of horses. A key part of this role is ensuring that high standards of equine welfare are maintained alongside developing learner's horse handling and management skills.
Working with the support of the Equine Yard Manager would be required to maintain safe working practices within the yard setting whilst supporting the development of all learners including those with Special Education Needs.
Working with the existing Equine Yard Technicians you will be involved in organising daily routines for grooms and learners to ensure the effective day to day running of the Equestrian Centre and Equine Events.
The ideal candidate will be able to work well as part of a team demonstrating excellent communication skills, as well as being able to work on their own initiative. A broad knowledge of the equine industry and evidence of working with young people would be an advantage. Although teaching is not part of the job role, a BHS qualification would be desirable alongside an interest in equine events.
For full details see download and to apply, click HERE