Yard Staff/Equine Hospital Technician – Placement
Description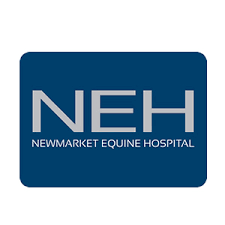 How to Apply
Newmarket Equine Hospital is an RCVS accredited tier three specialist equine hospital, providing first opinion and referral services for horses throughout the UK and internationally.
The hospital provides multidisciplinary specialist services. The hospital team consists of RCVS and European recognised Veterinary Specialists with a wealth of clinical experience in surgery, medicine, diagnostic imaging, anaesthesia and sports medicine and rehabilitation. With the benefits of a first-class purpose built hospital and equipment, our team provides innovative specialist care for horses.
We are looking for someone to work with us as Yard Staff/Hospital Technician; multiple driven and attentive staff members to join us in caring for our in-patients and completing important yard tasks.
General duties will include (list not exhaustive):
     General care and welfare of a variety of patients
     Assisting with veterinary and diagnostic investigations
     Preparing patients for surgery
     Handling patients (of all shapes and sizes from a variety of disciplines!)
     Maintaining a safe and clean yard for patients and staff
Successful candidates will be competent and motivated working as part of a team and individually. They will have a strong eye for detail, a flexible approach, and all round 'can-do' attitude. Experience within the equine industry is desirable but not essential if the candidate can demonstrate relatable experience.
You must have the permanent right to work in the UK. Please note the hospital is outside of Newmarket, there is no accommodation available on site.
Please email a CV and covering letter to Lizzie Bates, Yard Manager at lizzie@neh.uk.com or call 07824 903627.
Newmarket Equine Hospital, Cambridge Road, Newmarket, CB8 0FG