Ecology Content Writer/Editor
Description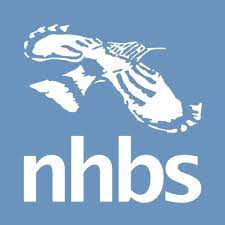 How to Apply
NHBS is looking for an Ecology Content Writer/Editor to join our Marketing team in Totnes and who will report to the Marketing Coordinator. This role will be based within our office in Totnes.
Our ideal candidate will have a talent for writing, great proof-reading skills and a good knowledge of natural history and ecology. A large proportion of this job will be writing high quality text - blog posts, emails, item descriptions, magazine adverts and catalogue copy - as well as proof-reading the work of others. In any given week our adverts run in magazines, our emails reach thousands of customers and our printed fliers, catalogues and newsletters land on hundreds of doormats.
The Ecology Content Writer/Editor plays a key role in producing this material for NHBS, but there will also be opportunities to work alongside our busy publishing team, helping to prepare our magazines 'British Wildlife' and 'Conservation Land Management'.
As Ecology Content Writer / Editor some of your responsibilities will be:
Writing high quality interesting and informative copy about the products and services offered by NHBS
Proof-reading and editing marketing copy
Assisting with production of the different strands of our marketing campaigns (emails, fliers, print catalogues, print advertising, online advertising and website campaigns)
Assisting our magazine team with editorial tasks
Writing blog posts and formulating author interview questions
Writing content for and helping to organise the production of our printed catalogues
Understanding our customer base and writing varied content to suit
Essential skills:
Outstanding writing and proof-reading skills
A demonstrated interest in and knowledge of ecology and conservation
A common-sense approach, critical thinking and a willingness to learn new skills
A passion for writing and love of the English language
Ability to modify writing style based upon end user
Full details are available on our website HERE
How to apply:
To be considered for this position, please send a cover letter with your CV by 14th May 2021 to Natalie Mawson, Head of Sales & Marketing, recruitment@nhbs.com.