Data Analysis Project Work
Description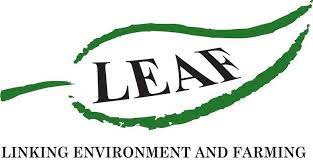 How to Apply
We're currently looking for someone with experience using excel (and
preferably access) to help complete some data analysis work between Jan to
March/April 2022.
Every year, LEAF produces a Global Impacts Report, and an internal document summarising our impacts data (e.g., countries with LEAF Marque certified produce, products certified, growth compared to previous years).To inform these documents, between January – April, we have a data analysis process that is completed. This year, we will be outsourcing the data analysis work, and we're looking for someone to help who has experience with excel spreadsheets and data analysis, and preferable Microsoft Access too. The estimated time will be between 140 to 190 hours, but this can be spread across the four months and fit around existing commitments.
The data analysis work will be reviewing multiple spreadsheets to collate data on LEAF Marque certified businesses. There are two types of data we look at: LEAF Marque data (e.g., number of businesses certified) and LEAF Sustainable Farming Review data (x% certified business did x in 2021).
The LEAF Sustainable Farming Review is an online self-assessment which asks questions on a farmers practices. For example, do they have renewable energy generation? We can then produce stats that say x% of certified businesses have renewable energy generation on farm.
We have full instructional videos and documents, and it is very process based.
There are two parts: working on data for the Global Impacts Report (approx. 35 – 40 hours), and working on data for the internal data book (remaining time). We are looking at paying £11 per hour, and we would need a confidentiality agreement to be signed.
Please contact Lucy Redmore (lucy.redmore@leaf.eco) for any questions. Please provide a CV if this is of interest.