Data Analyst / Technology Graduate 3-6 months Work Experience
Description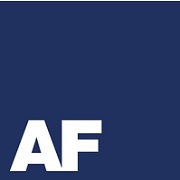 How to Apply
Are you a Graduate looking for a work placement or to gain work experience?
Are you interested in Technology and possess excellent data analysis skills?
Do you want to support us to make a difference to our Members?
The data we hold is our largest asset, and we want to ensure we are proactively analysing our data with the aim of producing useful insights which can help us to plan and negotiate and to provide useful insights to our Members which they can use to inform key business decisions.
AF are looking for someone with strong data analysis skills to support us with a data experiment, looking at how we can make use of our own data, third party data sources and machine learning technology to do predictive purchasing analysis. The placement will involve working with internal and external stakeholders to determine whether this type of analysis is feasible, cost effective, accurate and able to provide added value to our Members.
3-6 month fixed term
If you are interested in this role please email hr@theafgroup.co.uk