Description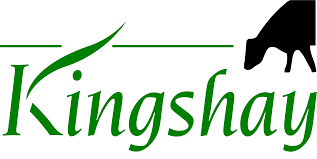 How to Apply
An exciting opportunity has arisen for a Dairy Farm Worker at the Kingshay managed South West Dairy Development Centre, Beard Hill Farm, Pylle, Shepton Mallet.
The state-of-the-art dairy research and development centre has been built with funding from Innovate UK, via The Agri-EPI Centre and is managed by Kingshay, using the latest technology to optimise animal welfare and sustainable milk production. The 180-cow seasonal calving herd are
milked through three GEA Monobox Robots, fed using an automated indoor feeding system, combined with a focus on effective use of grazing. Several technologies are used to monitor cow health and performance.
Kingshay are independent consultants who specialise in providing independent advice and technical services to farmers and the wider agricultural livestock industry, throughout the UK. We are part of the vetPartners group and at the dairy unit work closely with the local vet team to ensure high herd health, demonstrating best practice.
For full details of this role see download. To apply, send CV and covering letter to Helen Frost, Finance and Administration Manager: helen.frost@kingshay.co.uk