Customer Service Executive
Description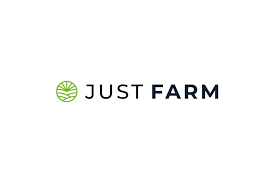 How to Apply
Just Farm is a growing and progressive business providing expertise, advice and support to farmers and landowners across England looking to navigate and apply for the full range of Defra's funds, grants and farm subsidies. Working in partnership with the farming community.
Just Farm are now looking to build on the successes of the past year by adding an additional, ambitious team member to their dynamic team based in the Heart of the Cotswolds. We are looking for an enthusiastic individual to join us on our journey.
Purpose
• To provide outstanding customer service to new and existing clients via email, phone, virtual meetings and in person where required (mostly office based)
• Based in Bourton-on-the-Water in a team of 4, you will also have the opportunity to develop and lead a new business enterprise for clients as well as investigating the changing space of grant schemes
• This position gives you the opportunity to make the job your own and to play a leading role in the growth of your career and the development of the business in the long term
• This position could suit a graduate with some post-graduate experience.
For full details including how to apply (via Agricultural and Farming Jobs) please click HERE