Description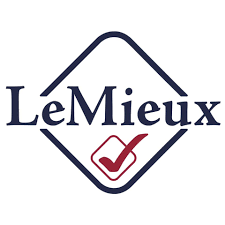 How to Apply
Founded in 2006 by British Olympic Eventer Robert Lemieux & his wife Lisa, LeMieux is both one of the leading and fastest-growing lifestyle brands selling horse and rider products across the UK and Internationally, with a reputation defined by unparalleled quality with exceptional value.
As an employer, we pride ourselves on creating job opportunities for the local Equestrian community across Hampshire and now employ over 100 staff from our HQ in Wellow near Romsey, Hampshire with a love for all things equine running through our business.
This a unique opportunity for you to combine your love of horses with your Customer Services career!
What You'll Be Doing:
Our customers are passionate about their horses and loyal to the LeMieux brand - that's why ensuring their satisfaction is a top priority for us. As the voice of LeMieux, you'll be speaking with customers by telephone and email to assist with any enquiries. This can be offering product advice on which size saddle pad or rug they should buy for their pony/horse, to advising on when their package was dispatched, as well as taking and processing sales orders.
You may have to deal with complaints at times, so being upbeat, helpful, articulate and friendly will turn a potentially negative customer experience into a positive one. This means you play a vital role at LeMieux, helping us to uphold our excellent reputation, and are a valued member of our team.
For full details including how to apply, click HERE