Commercial Real Estate Graduate
Description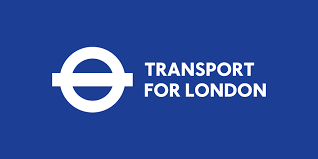 How to Apply
At TfL, our Commercial Development teams focus on generating non-fare related revenue for the organisation covering commercial partnerships, advertising, retail and property development. Commercial Property is at the heart of solving some of our City's biggest challenges – housing pressures, TfL's financial sustainability, and the need to keep London moving, working and growing.
We have an ambitious housing programme which will provide more than 20,000 homes across the capital, with 50 per cent affordable housing on average across all sites brought to the market since May 2016. Construction has already started on some 1,500 and we have thousands of more homes coming forward. All profits from development are reinvested back into the transport network.
What will I be doing?
As a graduate, your two-year development programme will be consist of up to four placement rotations. Our aim is to equip you with the range of skills and experience you need for your successful career.
We also understand that everyone's career is different, so every graduate's journey is unique. Here's an idea of what your first year on the scheme could look like:
Year 1
Placement 1 – Commercial Property Management - 6 months
Focused on the renewal of excluded and protected leases, you'll be undertaking the rent reviews, lease assignments, licences to alter, inspections and measurements. You'll also maintain and observe the Health and Safety regulations and manage the maintenance of the building using a service charge budget.
Placement 2 – Commercial Asset Management – 6 months
You'll undertake asset strategies and projects, including refurbishments and unit amalgamation, lettings, market liaison, valuations, business planning, budgeting and associated place making aligned to our customer strategy.
Year 2
Placement 3 – Property Development - 6 months
You'll carry out development appraisals, including carrying out inspections and measurements for the purpose of valuation. A primary role will also involve working within planning regulations and policies. You'll receive training on the valuation tool Argus.
Placement 4 –Operational Property – 6 months
Depending on your chosen APC competencies, you may gain experience in rating or compulsory purchase orders (CPO). In addition, you'll liaise with third party surveyors on dilapidations, service charges, inspections and measurements. You'll get the unique experience of acting as agent for both landlord and tenant.
All graduates start their programme in the Commercial Property Management team. Following placements will be mutually agreed to ensure you gain experience on the widest possible range of technologies, tools and teams. In your second year, you'll have the opportunity to tailor your programme to closely match your needs and interests.
For full details see download and to apply, click HERE