Climate Adaptation Officer
Description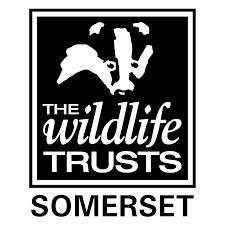 How to Apply
Are you passionate about the climate and ecological emergency? Do you want to play a key role in developing climate adaptation plans with local communities in Somerset?
We have an exciting opportunity for a Climate Adaptation Officer to join our climate adaptation project, Adapting the Levels, based on the Somerset Levels and Moors.
Adapting the Levels is a partnership project, drawing on the expertise of several organisations under the international Co-Adapt project, funded by the EU. You will share knowledge and experience with partners from 4 countries; The UK, Belgium, The Netherlands, and France, presenting you with an incredible opportunity to network with specialists in climate science.
Your role as Climate Adaptation Officer will be to provide input from the Somerset Wildlife Trust and to take a lead in developing adaptation pathways, with a focus on Nature-Based Solutions. You will raise awareness of the need for climate adaptation and increase the understanding of the benefits that Nature-Based Solutions can offer.
You will work across the Somerset Levels and Moors with key communities, farmers/landowners, and NGO's. The adaptation pathways cover a variety of climate-related issues such as surface water flood, river flooding and drought and are built using a cocreation approach that recognises the knowledge and experience of all those involved. You can view the Online Tool we have created here.
We are looking for an effective and inspiring communicator, who is dynamic, dedicated, and passionate about making a difference; with a background in climate science and experience of working with a variety of communities and partners.
This is a unique and challenging role that gives you the chance to make a real difference in the face of our changing climate so that Somerset's nature and communities can thrive. Visit our Twitter page to look at the important work we are doing in one of Somerset's villages on the Levels.
This is a fixed-term position, ending in March 2023.
For full details including how to apply, see download, or click HERE