Catering Opportunities – various
Description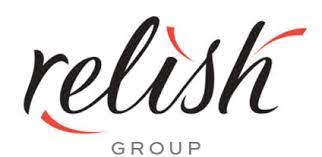 How to Apply
The Relish Group began as an event catering company in the 90's, running hospitality catering for a handful of greenfield events. Over the years it has branched out into a number of restaurants, cafes and bars in and around the Cotswolds, all of which share the group ethos of delivering outstanding hospitality.
The company also caterers for many wedding venues around the South of England, enjoys a host of corporate clients, and delivers its products and services into many of the UK's (and Europe's) largest cultural events.
At Relish, we are driven by our passion for delicious, seasonal, great tasting food. It is the core ingredient in everything we do and the reason we enjoy longstanding relationships with all our clients. With 25 years' experience and a team of hospitality experts to draw from, we have worked in an array of business sectors supplying a vast range of food, covering every facet of food excellence on whatever scale is required.
For details of our current opportunities, please click HERE