Cafe and Food Retail Assistants
Description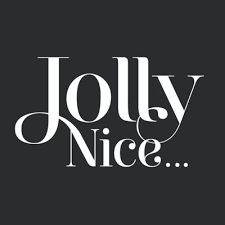 How to Apply
Jolly Nice is a multi-award winning Farmshop and Drive Through, halfway between Stroud and Cirencester on the site of an old petrol station.
Our brand values include uncompromising quality in everything we do, supporting local suppliers and using seasonal produce, we aim to be super-sustainable and increasingly seek out suppliers who are practicing regenerative farming.
We are open 8am-7pm every day so everyone needs to work at least one weekend day each week, and some bank holidays.
The role
We always have opportunities for a very select type of person who appreciate our brand values whilst giving our customers the best service ever.
This full time role is particularly ideal for you if you have chosen a career in high end food retail or high end food service; or if you are needing a reliable second income as an actor, or other profession - we currently have an architect who is re-training on the latest software and he is brilliant.
About You
First and foremost you should be eloquent & polite, very confident with a great smile and plenty of initiative. You will have good manners and want to get somewhere in life and you should be naturally wanting to give the best customer service possible.
You will have at least two years experience in high end food retail or hospitality. If you have a positive attitude to life, you're bubbly and confident, please get in touch.
Full and part time roles available.
To apply, please click HERE