Growth Hub Business Support Assistant (Voluntary)
Description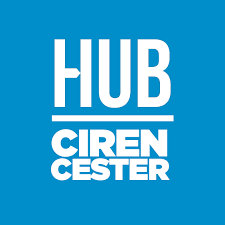 How to Apply
This is an exciting opportunity for a student to gain valuable work experience in a professional, dynamic environment, where no 2 days will ever be the same.
The Growth Hub is attached to the RAU and offers local businesses co-working space and the support they need to thrive. The building is 5 minutes' walk from main campus and is a purpose built, modern and airy. We're looking for someone with a great smile and a personality to match it. You'll meet some amazing people in this role, and will get a fantastic insight into what it takes to be a successful entrepreneur. It's also a great opportunity to expand your network of local business people and other people of influence in the local area.
Day to day tasks will include:
1. Act as a point of contact for all Growth Hub visitors and enquiries received by telephone or face to face.
2. Where applicable clearly communicate the Growth Hub services and activities to all new Growth Hub visitors and clients and support clients to create Growth Hub on line accounts.
3. Work as part of the Growth Hub team, to provide an efficient and professional support service in developing partnerships with business and ensure that all activity is recorded appropriately and accurately on the Customer Relationship Management System.
4. Ensure the smooth running of the Growth Hub office including signing in all visitors, handling issues regarding ICT and its use within the Growth Hub for staff and visitors and the maintenance of the infrastructure and physical space within the Growth Hub.
5. Co-ordinate the ordering of kitchen supplies, events support materials, catering orders, handling estates issues and making appropriate subsistence arrangements, as required for staff and visitors.
6. Prepare Growth Hub meeting spaces and rooms, in accordance with the booking schedule and clear-down following meetings.
7. Regular inspection of The Growth Hub visitor areas, clearing and cleaning all surfaces, flagging any issues or hazards.
8. Manage and co-ordinate the requirements of the Growth Hub room bookings.
9 Work, as required, on supplementary projects as they arise, or during periods of high activity, as directed by the line manager. This may entail the occasional early morning or late evening shift.
The ideal candidate will be an excellent communicator and demonstrate
exceptional customer service skills. They will be the first point of contact for all Growth Hub visitors and on line enquiries and be able to respond to the needs of a broad range of clients including businesses, individuals and internal and external stakeholders.  They will ensure the smooth running of the Growth Hub facility, support visitor needs and contribute to the efficient delivery of events.
Working hours: Flexible - please contact us to discuss. Ideally we are looking for help from 8.45am for 4 hours over 5 days.
To discuss this role or to apply please contact the Growth Hub Manager, Yesim Nicholson on: 07484 534321, or email Yesim.Nicholson@rau.ac.uk