Business Development Executive
Description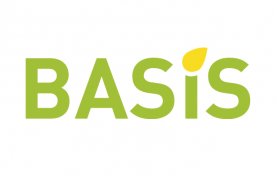 How to Apply
BASIS is an independent organisation, and registered charity, committed to raising professional standards across land management and food production by supporting people and businesses with our industry leading qualifications, professional registers and auditing schemes. Over the past 40 years, BASIS has expanded its remit from specialising in the pesticide, fertiliser and related industries to encompass all aspects of land management and food production including pest control, amenity, environmental management and sustainable crop production.
BASIS is now looking to recruit an outstanding individual to work as a Business Development Executive. Based within the Business Development & Marketing Department you will work closely with team members, and the wider organisation, to expand and develop the products and services BASIS offer in order to enhance the positive impact BASIS has within the industries we work in. This is a varied and exciting role which provides significant opportunities for personal development and growth. The successful candidate should have excellent interpersonal skills, an eye for detail and a positive and enthusiastic approach to learning and development. This is a permanent full-time position which provides a competitive salary as well as additional benefits such as a company car and pension scheme.
For more information, please see attached download.