Business & Commercial Graduate Programme 2023/24
Description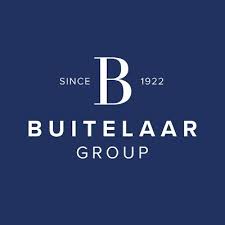 How to Apply
Do you want to work as part of an enthusiastic, fun and knowledgeable team?
Buitelaar are a fast-growing, multi-award-winning business providing sustainable, higher welfare beef supply chain solutions.
As part of our 18-month Graduate Scheme, you will have opportunity to make your mark, both on your career and future of the Buitelaar Group. You'll be joining us at a very exciting time in our business development, within a period of strong growth and opportunity; you'll be given all the training and support you need to fast-track your way to a pivotal role within the business, whether that's in Management, Operations, Buying, Sales, Planning, Marketing or another area.
The Role
We are looking for an outgoing, forward-thinking, driven and trustworthy graduate with excellent communication skills and a passion for agriculture.
This is a great opportunity to join and work within an entrepreneurial company and benefit from intensive training across a variety of business placements.
Our graduate programme offers:
 Extensive office & field-based training
 Exposure to all business areas including our meat sales & pet food divisions
 Responsibility & ownership of projects
 Access to and support from Senior Management
 A designated mentor to support you in your role
 Opportunity to voice your ideas & run with them if they're right for us
 A fun, social working environment within a great team
 Travel opportunities
 Fast-track progression if you're up to the challenge
Our Training Programme includes:
 A full business induction with experience in every area of the supply chain.
 Full office-based training in our Customer Care Centre.
 A variety of 2 - 6 month commercial placements across the business, including business development & projects, pet food and meat divisions.
 Assisting / Shadowing Senior Management with project work.
 Responsible for own commercial projects throughout each placement.
For full details and to apply click HERE