Description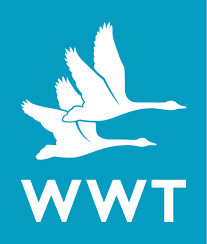 How to Apply
The Welney Centre is looking for an Assistant Warden to give support in a wide variety of conservation duties on a 420 ha lowland wet grassland reserve. Duties will include maintenance of the visitor grounds - for example, the bird hides - and updating the bird sightings board and the website. You will be assisting with winter wildfowl counts, breeding bird surveys and swan research, together with various ecological monitoring. The role includes a wide variety of estate work and the use and maintenance of agricultural and horticultural machinery will be required.
You will assist the Grazing Officer in the health and welfare of circa 600 cattle (beef and suckler herds), both shepherding livestock and counting herds daily and the movement of animals using trail bikes.
A key part of this role will be visitor engagement work, assisting in the various public events held on-site and the public winter swan feeds.
You will need to be an enthusiastic and flexible individual with previous experience of stock handling and working in a similar role/environment. A certificate in the safe use of brushcutters, chainsaws and tractor driving would be an advantage.
For more information and to apply, click HERE