ASPIRE Graduate Development Programme 2022 – SALES (2 Years)
Description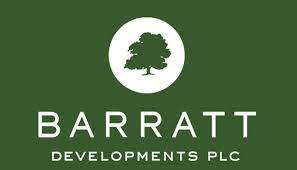 How to Apply
Commencing in September each year, this is a two-year programme. We're looking for the right combination of people to help take our business forward. With a minimum of a 2:2 degree, our graduates are people focused, ambitious and driven individuals who really want to develop into a leadership role.
In year one, you'll start by joining your chosen discipline in order to meet the team, settle into the business and start contributing to meaningful work. From January you'll begin six two-month placements on rotation, designed to give an all-round insight into our business. Following your rotations you'll re-join your original team to specialise in your chosen area during your final months on the programme. The projects will be longer, the challenges greater, the experience more focused and intense.
In addition to the rotational element of the scheme, graduates will also benefit from opportunities to undertake in voluntary activities, the option to study for professional qualifications and will undertake a series of development modules including leadership, communication, project management, presentations and performance management.
To undertake a course of study and work experience over 2 years that prepares the graduate for his/her first junior management role with Barratt Developments plc.
You will be expected to:
Follow the 'ASPIRE' Graduate Development Programme, completing the portfolio evidence as required

Attend all Group Development modules and Functional Meetings as per the programme

Contribute to continuous development within Barratt Developments by undertaking Divisional/Regional/Group projects as agreed with mentor

Continue to develop through reviews with your coach and mentor, and undertaking relevant professional qualifications where appropriate

Contribute towards Corporate Responsibility objectives by driving volunteering activities in the local area

Give continuous and constructive feedback on the 'ASPIRE' Graduate Development Programme

Act as a buddy to new graduates when applicable.
There are vacancies available in our divisions across the UK. Please note when prompted on your application your preferred choices so we can match you to the most suitable location.
For more information on our Divisional locations please visit barrattdevelopments.co.uk/contact-us/divisional-offices
If you wish to talk to the team to find out more please call - 0121 713 6940
For more information and to apply online click HERE.