ASPIRE Graduate Developement Programme
Description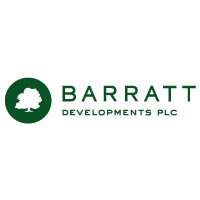 How to Apply
Commencing in September, this is two-year programme that will prepare the successful graduate for a junior management role within Barratt Partnerships at Barratt Developments PLC. With a minimum of a 2:2 degree, our graduates are people focused, ambitious and driven individuals who really want to develop into a leadership role.
Our Barratt Partnerships graduate will rotate through departments in a housebuilding Division(s) as well as a number of national Group Functions to gain an appreciation of how these departments operate and work with Barratt Partnerships. They will also benefit from opportunities to undertake a Million Makers project and the option to study for professional qualifications, and will undertake a series of development modules including leadership, communication, project management, presentations and performance management.
Throughout the programme, our graduate will have a tailored development plan with clear milestones, feedback and formal mentoring from the Group Partnerships Director. They will also benefit from a support network of fellow graduates.
In both years of the programme, our graduate will spend time with Barratt Partnerships, enabling them to get involved in longer term projects and gain an in-depth knowledge of public sector land bidding, affordable housing, strategic land and complex sites, with regular reviews and updates regarding possible job opportunities following the programme.
For more information, please click HERE.