Arable Research Interns (12 month & 15 week placements possible)
Description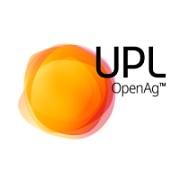 How to Apply
UPL is focused on emerging as a premier global provider of total crop solutions designed to secure the world's long-term food supply. A leader in global food systems and now one of the top 5 agricultural solutions companies worldwide. UPL has presence in 130 countries and represents a compelling value proposition for growers, distributors, suppliers and innovation partners in a consolidating market offering an integrated portfolio of both patented and post-patent agricultural solutions for various arable and specialty crops.
UPL is a leading provider of Agrochemical, Biological and Nutrient based solutions for both foliar and seed applications with a reputation for product innovation and field service expertise. Our products protect and enhance the quality and yield of a wide range of crops all over the world.
UPL has established its northern Europe Research Station at Shray Hill Farm in Shropshire, which operates as part of a global network of research stations and where the facilities are being expanded to support the R&D of our global portfolio via field, lab and controlled conditions.
The Research Intern(s) will work in the Agricultural Research & Development Station located at Shray Hill Farm, as part of a highly productive team performing research trials to generate data in support of new technologies under development within the UPL network. There is also the opportunity during the placement to spend a week at our research station in Spain to get an experience in a different climate and crops and interact with our colleagues at a different research station.
There is the possibility of 12 month placements starting in June 2022 or 15 week placements starting around April 2022.  Please ensure you are clear which option you are interested in.
Please send a CV and covering letter to emily.pineda-sampson@upl-ltd.com