Agricultural Liaison Officer – HS2
Description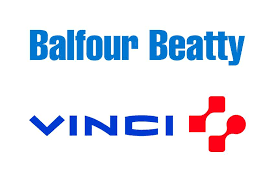 How to Apply
There has never been a more exciting time to join Balfour Beatty Vinci in the delivery of Europe's largest major infrastructure project.
Role Purpose: Responsible for the interface between BBV, its subplot teams, and landowners, particularly within the agricultural community.
As the ALO you will act as the primary point of contact for the landowners developing a positive relationship with them and acting as a channel for all contacts between BBV and the stakeholder.
The needs of landowners will change during the life of the project and the ALO will need to anticipate and prepare for the change in advance of it.
The role will also provide, guidance and support on agricultural and land issues for the entire Stakeholder team, areas, and design teams.
What you'll be doing:
Manage the relationship between BBV and landowners in a specific geography. Support the wider stakeholder engagement activity as part of the function and as an expert in land and agriculture.
For each of the following stakeholders be the lead contact point in the relationship, noting that the stakeholders may vary over the project's life.
For each stakeholder ensure that landowner needs and U&As are understood by both BBV, HS2, and the landowner.
Coordinating, facilitating, and encouraging discussions and meetings between the landowner and BBV/DJV/HS2.
Facilitating ad-hoc meetings with the landowner as necessary.
Work closely within the land acquisition and transfer process. Demonstrate the BBV behaviours.
Ensure a relentless focus on Zero Harm
For further details see download, and to apply click HERE