Agri Graduate Training Scheme
Description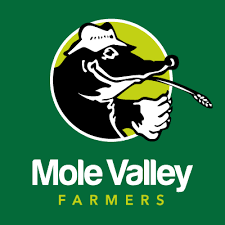 How to Apply
We are the UK's leading agricultural supply and rural retailing business. Originally founded in 1960 by a small group of farmers who joined together to form an agricultural buying group, we have grown to offer a complete suite of in-store, on-farm and online services, inspired by our commitment to UK agriculture and the wider rural community.
We are proud to remain 100% owned by farmers and we maintain our cooperative ethos. We work for the greater good of our farmer shareholders, helping them to improve their productivity, profitability and sustainability. This is underpinned by industry-leading knowledge, value for money products, high levels of service and efficient manufacturing sites.
The Agri Graduate Training Scheme
With a great opportunity to help shape the future of a whole industry, there is no better time to join our graduate trainee programmes here at Mole Valley Farmers. You may be studying a bachelor's degree or completing Higher National Diploma (HND) or Higher National Certificate (HNC) qualifications.
You will be immersed in both technical and personal development throughout the programme, following a modular approach that allows you to experience different areas of our business. This will help you build your network and relationships, business awareness and technical capabilities.
You'll be supported and provided with opportunities to help you thrive, allowing you to work on and create innovative and impactful solutions to an exciting and dynamic industry. You will have a real opportunity to help shape the future of the industry and our business, with the scheme acting as a gateway to a wide variety of roles and future career paths.
See download for further details and click HERE to apply