Agri Graduate Trainee Scheme
Description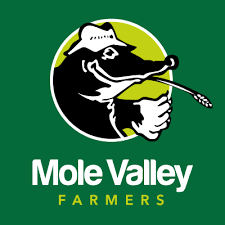 How to Apply
Mole Valley Feed Solutions is the largest, farmer-owned, independent feed manufacturer in the UK offering an extensive range of products and services. These include compounds, blends, meals, straights, and minerals; combined with a range of technical support services provided by a dedicated team of qualified feed specialists.
Four efficient and modern animal feed manufacturing mills and two blending sites produce a range of market-leading compound and precision blended feeds.
For everyone who works in one of Mole Valley Farmers' businesses – just like our customers who live and work in it – the countryside is a way of life and we are committed to UK agriculture.
With a great opportunity to help shape the future of a whole industry, there is no better time to join our graduate trainee programme here at Mole Valley Farmers. You may be studying a bachelor's degree or completing Higher National Diploma (HND) or Higher National Certificate (HNC qualifications).
You will be immersed in both technical and personal development throughout the programme, following a modular approach that allows you to experience different areas of our business. This will help you build your network and relationships, business awareness and technical capabilities.
You'll be supported and provided with opportunities to help you thrive, allowing you to work on and create innovative and impactful solutions to an exciting and dynamic industry. You will have a real opportunity to help shape the future of the industry and our business, with the scheme acting as a gateway to a wide variety of roles and future career paths.
For full details click HERE and come and speak to us at the RAU Careers Fair on 16th November!