Description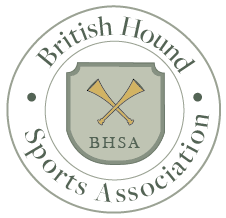 How to Apply
The British Hound Sports Association is recruiting for maternity cover as our Office Administrator.
Working 30 hours over 4 or 5 days per week the role is a varied and interesting one and is based at the BHSA office in Daglingworth near Cirencester, with some remote working possible.
Discretion and confidentiality is of paramount importance; issues and directives discussed or implemented by the BHSA office should not be discussed outside of work.
The British Hound Sports Association (BHSA) is the Governing Body for all of the Hound Sports Associations. We promote and support the welfare and conservation of all hound breeds and the infrastructure of the recognised hunts
which nurture them.
The office provides advice and information to all hunts about hunting operations and conduct; it co-ordinates the insurance policies, the members handbooks, the Stud Books, liaises with various other organisations to promote the interests of hunting and provides support and advice for Hunts, Hunt Officials and Hunt Staff.
The BHSA office also runs a programme of Training Courses for Hunts, Hunt Staff and other Hunt Personnel to maintain professional standards and maintain the highest standards in animal care and welfare.
For full details including how to apply, please see download.