Achieve Graduate Programme
Description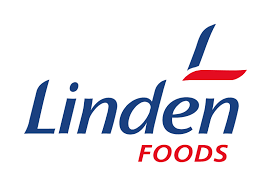 How to Apply
Linden Foods is a market leader within the Northern Ireland fresh meat
processing industry, sourcing and processing top quality beef and lamb.
We currently serve a wide range of retail multiples, food manufacturers and
the wider meat packing industry in the UK and Europe.
As part of the Linden Foods Achieve Graduate Program, you will have
the opportunity to be part of our graduate community working within a
fast-moving industry gaining experience within several departments.
You will be involved with our Products, Processes and Customers which
will help you to develop a wide understanding of our business. You will be assigned a Mentor who will help and guide you throughout
your career journey at Linden.
Our dedicated teams, expert knowledge and structured graduate program
will teach you about our farm to fork process, involving you in
projects across departments whilst gaining invaluable experience across
the food industry.
The Linden opportunity...
• Educated to Degree Level in a relevant discipline. Non-Food related
degrees are welcome to apply.
• Excellent numerical and problem-solving skills.
• Excellent communicator (verbally and written) with clear ability to speak to
people at all levels in a business that is multi-cultural and has many layers &
departments.
• Driven approach to succeed and to make a difference to our business.
• Ability to participate, challenge and innovate on existing practices.
• A willingness and drive to learn, motivate and develop yourself further.
• Able to work effectively on your own using your initiative and in a team
environment which is often fast paced and customer driven.
• Willing to learn different aspects of our business including our production
and technical based roles.
• Flexibility to work across multiple sites.
For further details click HERE