Description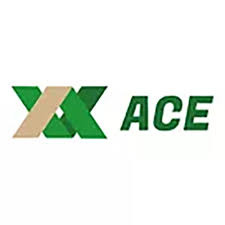 How to Apply
Ag Crop & Environment Ltd is the official dealer of the Agrirepel® range in the United Kingdom and the Republic of Ireland, as well as Piippo twines and nets.
 Agrirepel® Wrap, our bale wrap, and Agrirepel® Bag, silage bags, have been designed to repel birds and rodents. Developed with the highest quality film, Agrirepel® Wrap and Bag include a natural additive that sends birds and rodents away from the crop. 
We are looking for help on our stand at the following events:
Staffordshire County Show – 31.05 - 01.06
Royal Three Counties Show – 16.06-18.06
Great Yorkshire Show – 11.07-14.07
Royal Welsh Show – 24.07-27.07
If you are open to people, communicative and knowledgeable about agriculture, we want to hear from you!
We are also recruiting and it would be an opportunity for you to discover our business and apply for a position with us.
To apply please send your CV addressed to our CEO, Clemence Omet to logistics@ace-ag.co.uk or call 07401 756338