Graduate Search Consultant/Internship
Description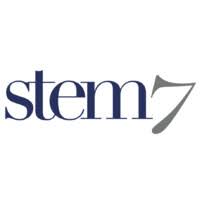 How to Apply
Stem7 Executive Search is an Executive Recruitment firm that focuses on the Private Equity & Investment Banking market. Our founding partners have 30 years of combined experience within the Executive Search industry and we partner with some of the leading financial institutions globally including Barclays, Santander and Legal & General Investment Management. Our registered office is in Central London but our offices are on Imperial Square in Cheltenham.
Within Investment Banking & Private Equity we focus on a select number of highly specialised verticals that have a positive impact on society. These include:
• Infrastructure and Renewables Private Equity
• Real Estate Investments
• Debt & Credit Investments
• Sustainability, ESG and Impact led Investments
As an Entry Level Search Consultant, your key responsibilities will include:
• Sourcing relevant candidates for existing mandates using our candidate system, existing relationships, and LinkedIn
• Map out target teams and relevant organisations across our chosen market verticals
• Market candidates effectively to the team at Stem7 Executive Search
• Qualify candidates, understand their motivations and suitability for existing and future assignments
• Building a pool of Investment Banking & Private Equity candidates globally
• Generate leads and potential new business through lead generation (candidates, job boards etc)
• Representing Stem7 Executive Search with complete professionalism at all times
• Being a positive energy in the office
• Meeting candidates in London 1 or 2 days per month
• Travel to Europe and New York can be part of the role for international searches (members of the team have visited Madrid and New York in recent months)
For full details please see download.
The start date for any positions can range from ASAP to a specific date, for example in a few months' time after the graduation.
We can also offer placement year and internship options for current students, which can be between 3-12 months long.
To apply please send CV to Emma Halls, one of our Directors, at emmahlass@stem-7.com, accompanied by a short covering email.