Retail Assistant/Gelato Scooper
Description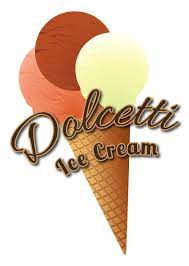 How to Apply
With the summer season soon starting, at Dolcetti we attend a number of large public events including the Royal International Air Tattoo and Badminton Horse Trials.
The post holder will be responsible for general operation of the gelato/dessert counter, preparing and serving menu items.
Main Tasks
 Greeting customers
 Serving gelato in cones/cups using Italian spatulas (training will be provided)
 Maintaining integrity of gelato in the cabinet (condition, temperature, hygiene)
 Preparing and serving other menu items where applicable
 Maintaining clean and tidy environment
 Maintaining high standard of personal hygiene at all times
 Clearing and cleaning tables, all serving areas and counters as appropriate
 Replenishing supplies from stores on site
 Cash and electronic payment handling
 Working according to food safety regulations
 Adhering to all Dolcetti policies, procedures and operating rules
We also have an exciting parlour in our factory in Head Office (Cirencester) where we serve the public and also have seasonal vacancies within our busy factory.
For full details including how to apply, please see download.