Summer Farm/Shoot Position
Description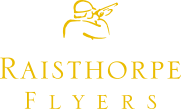 How to Apply
A very exciting summer job/placement has come up at Raisthorpe Manor in the heart of the Yorkshire Wolds, focusing on farming and simulated game days.
INVOLVING:
Corn carting
Land work
Grass management
Hosting clay days
Loading/double gunning
Helping on the rearing field
Sorting cartridges on clay days
Strimming
Long hours
APPLICANT:
Full driving licence
Enthusiastic
Hard working
Willing to learn
The job comes with a cottage located on the farm, there is a very good and friendly team already working at Raisthorpe who will be working along side you. The job will change from one day on a simulated days shooting to working land down on the farm.
Starting March 2023 – September 2023 (can be discussed to suit both parties)
To apply or for further information please contact:
David Medforth on 07768 567001 or email Raisthorpemanor@btconnect.com