Placement Students (12 months) – Marketing
Description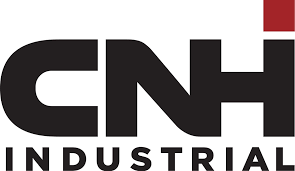 How to Apply
CNH Industrial is a global capital goods company specializing in equipment and services for Agriculture and Construction. The Company operates commercially through its brand portfolio which includes Case IH, New Holland Agriculture, Steyr, CASE and New Holland Construction Equipment.
What are we looking for?
We wish to recruit students to work in the following disciplines at our Basildon head office and plant, for 12 months, starting in July - August 2023:
1. New Holland Agriculture Product Demonstration Support and PLM Marketing
The sales and marketing teams are based in Basildon; however, we frequently visit our dealers and customers throughout the UK and Ireland. This is the opportunity to become part of our team and experience what it is like working for a global market leader in agricultural machinery.
The positions will be very varied with tasks including the demonstration and installation of combine harvesters and tractors and the use of guidance systems to support field operations. In addition, some time will be spent supporting and conducting training, which may include overseas travel. Active participation in the planning and preparation of shows will also be required. Back office support of both aftersales and sales activities is a must.
2. New Holland Agriculture Marketing and Brand Communications Support
The New Holland Demo Team, a branch of the New Holland Agriculture Brand Communications department, is responsible for supporting marketing and training activities and initiatives within the EMEA region.
We are a small team of five skilled operators and demonstrators who specialize in supporting markets with a fleet of exhibition vehicles, in addition to supporting the New Holland Agriculture brand in the production of audio visual and photographic material. The support we offer to the markets relies on our ability to be flexible and to achieve this flexibility, extra support is required  to help us through the busy periods. In this role, you will find yourself working alongside and assisting our existing Demo Team members in their activities, in various locations across Europe, working with the newest and most modern products in the market place. Participation in the successful delivery of product launches, press events and customer ride and drive events are an integral part of the role, and a high level of professionalism is expected.
3. Social Media Support
Reporting to Marketing Manager, within UK&ROI Commercial Operations, the Social Media Support Intern will be responsible for supporting all social media pages for New Holland Agriculture UK&ROI and assisting with training events between departments. Beside that the Intern will also be responsible for writing information for New Holland products as well as giving support to the marketing team where needed.
For full details regarding these posts click HERE