Description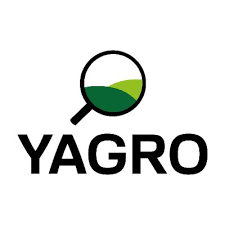 How to Apply
The agricultural industry is undergoing a profound change. Data and technology give farmers the opportunity to reverse the long-term decline in profitability, safeguard the environment, and open a new era of smart professional farming.
YAGRO is an award winning agritech company based in Cambridge. Since
2016, we have developed software and data tools for the farming industry
to make more profitable and sustainable business decisions.
We are the industry's trusted innovators in data. We are a tight team of
farmers, technologists, and entrepreneurs. We enjoy working together. We
do this first and foremost for the farmer. We are not afraid to speak the
truth and challenge dogma.
Up for a challenge?
Are you a Marketing Graduate or hold experience in a relevant industry
(Marketing, Events, Agriculture) Are you looking to put your creative
talents to work? Looking to give greater context to the role and the position will evolve around your key skills; but as a rough guide: key responsibilities would include (but not be limited to):
1. (15%) Social campaign creation
2. (25%) Events management and preparation
3. (10%) Website Administration
4. (10%) CRM Management
5. (10%) Newsletter and copy drafting
6. (10%) Strategy development
7. (10%) Tracking activity and reporting marketing performance
8. (10%) SEO Development
With an evolving product and fast growing business we are nimble in
adjusting our approach and campaigns – the role will reflect that nimbleness!
For full details including how to apply, please see download.