Description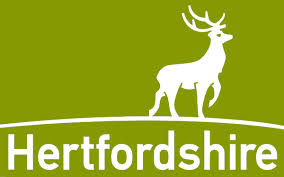 How to Apply
Hertfordshire County Council are looking for an enthusiastic individual to work within their expanding Rural Estates team.
This is an exciting opportunity to be a key player in the management of this very diverse rural property portfolio. The Rural Estates unit are responsible for the County Council's 10,000+ acres of rural property assets spread across Hertfordshire. These assets include farms, agricultural land, village greens, telecoms, commercial and residential properties.
Your work will be both interesting and challenging with no two days the same. Your focus will be on the day to day management of your part of the rural property portfolio such as undertaking rent reviews, re-lettings, inspections, lease negotiations and much more. However, there is also a chance to get involved with the exciting Sustainable Hertfordshire project, where a lot of the key deliverables have rural estate involvement.
You will also be joining the team at an exciting time having just kick started our latest strategic review. Your role will be key in delivering our new objectives and ensuring the Estate is fit for any future challenges on the horizon.
You will have a passion to work within the rural sector and knowledge of rural property lettings, land management, agriculture, environment schemes, countryside issues and the associated legal agreements. You will have excellent interpersonal skills with the confidence to communicate effectively and build positive relationships with colleagues, tenants, contractors, and other internal and external professionals.
Please click here (and/or see download) and follow the 'Apply for Job' button at the bottom of the screen.
As part of the application, you will be required to upload your most recent CV ensuring gaps in employment have been addressed and includes your current, or most recent, employer.
You are also asked to provide a supporting statement which is your opportunity to evidence how your skills, knowledge and experience match what we are looking for based on the Person Specification area of the attached Job Outline. If you do not supply a supporting statement, your application will be rejected.