Ruminant Technician/Nutritionist Trainee – Placement
Description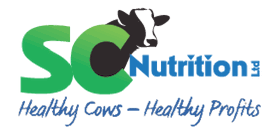 How to Apply
SC Nutrition Ltd is a Dairy Ruminant Consultancy and Feed Use company seeks fulfil two positions in 2022 as follows:
1 x Part-time 3 month contract for the summer of 2022
1 x Full-time 12 month placement commencing in September 2022
Both positions require the use of own transport and a generous 0.45 p/p/mile allowance.
Full training appropriate to each role will be provided together with a uniform. A keen self-starter able to work without supervision and able to interact with a wide range of people would be ideally suited for both roles, in an exciting fast paced and fast moving environment where the chance to develop and enhance technical and nutritionist skills is available.
If you would like to apply for either role, please send your up to date CV with a covering application letter explaining why you believe you are the right candidate for the post to Fiona Aird, Office Manager on fiona@scnutritionltd.com.
If you would like to discuss the posts available please contact with Fiona Aird on the email address given above.