Description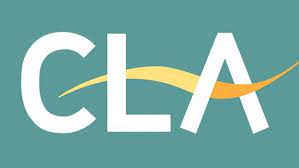 How to Apply
The Country Land and Business Association (CLA) is a dynamic, forward thinking membership organisation for owners of land, property and rural businesses, who has been championing the interests of rural England and Wales for over 100 years. CLA members own or manage around half the rural land in England and Wales and more than 250 different types of businesses.
We are now looking for an Adviser to join us at an incredibly exciting and pivotal time for the rural sector, and start, or continue, their rural advisory/surveying journey to advise members, work on policy issues affecting the East of England and support the delivery of all CLA activities in the region.
The ideal person will:
Be positive and have willingness and energy to engage in a variety of new subjects

Genuinely want to make a difference by helping farmers, landowners and rural businesses and influencing policy

Enjoy working with rural communities and building professional relationships

Have a broad appreciation of rural issues

Have excellent verbal and written communication skills

Have a high level of computer literacy
Working closely with the East team, and advisers across the CLA, you will provide advice, opinion and guidance to CLA members on a range of issues relating to land ownership, occupation, land use and rural business; as well as representing members' views at stakeholder meetings and contributing to our policy development work. This role will focus in particular on future funding and policy in farming, rural grants, water and designated areas.
We welcome applications from a wide variety of individuals who are passionate about the industry and genuinely wants to make a difference by influencing policy and guiding and supporting rural businesses.
We would also love to hear from applicants from a wide range of career backgrounds and experience: we believe that greater diversity can only strengthen us as a team.
For full details please click HERE.
To apply, please send your CV and covering letter to: recruitment@cla.org.uk