Bedfordshire Police Internship Scheme (1 year placement)
Description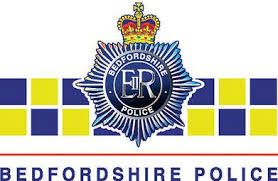 How to Apply
Bedfordshire Police serves large towns with busy shopping centres and vibrant night-time economies, along with rural areas dotted with farmland and villages.
Bedfordshire Police:
covers 477 square miles

serves a population of over 550,000

employs over 1,110 Police Officers

940 police staff and 87 PCSO's
We are the first force in the country to offer paid internships to undergraduate students. In 2017 we launched our sandwich placement scheme that sees undergraduates work in the force for 10 months. Students are placed within a business area that supports their learning and development.
The sandwich year internship provides undergraduates with the opportunity of paid work with Bedfordshire Police for 10 months.
Those applying for the sandwich year scheme must be able to take a year out of their studies. During their internships, undergraduates will immerse themselves in the day to day work of a team whilst working on their specialised work package.
Our scheme not only provides students with valuable knowledge to support their degree but also essential work experience to increase skills, experience and employability.
Interns will be allocated a line manager and their performance will be assessed against our competency framework
The programme is open to all undergraduate students, irrespective of degree subject.
Students must register with our online recruitment portal before applying, you can register by clicking HERE.
How to apply - Applications must be submitted via online portal by clicking HERE:
When applying, you will be asked to complete a 500 word summary detailing why you want to work with us, what skills you can bring to the force and how you would like to develop your own skills. If you are shortlisted you will be then be asked to attend an assessment centre (this may be completed via video communication due to the ongoing Covid-19 pandemic) Your skills will be assessed and matched with the department we feel will give you best personal and professional development during your time with us.
Please Note: Due to the ongoing Covid-19 pandemic, it is anticipated that student interns will be expected to work from home for some of the placement and attend police estates only as and when required. If you do not live locally or within a reasonable commutable distance and choose not to relocate near Bedfordshire, then you must ensure you are able to attend police premises as and when required. The cost of travel and accommodation will not be covered by Bedfordshire Police.