Description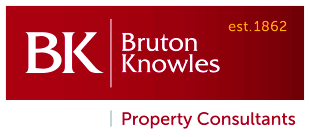 How to Apply
Bruton Knowles have a Graduate Scheme or Work Experience Role for 5 days a week (or how ever many appropriate in line with other commitments).
The Development Team at Bruton Knowles, act on behalf of landowners across England and Wales, identifying parcels of their land with development potential, and then finding a third party to take forward the land through the planning system, with the intention of it one day maturing into a valuable developable site. We also have a rural, planning, commercial, utilities, compensation and valuation teams. Some insight to planning, agency, valuation and general consultancy would be useful
We are looking for a Graduate Surveyor with a 2:1 Degree.
Some insight to planning, agency, valuation and general consultancy would be useful
If you are interested then please email a covering letter and CV to jazmin.scanlan@brutonknowles.co.uk