Description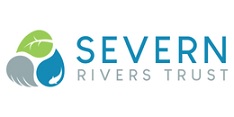 How to Apply
The water environment is in trouble like never before and the Severn catchment is no exception. Here at Severn Rivers Trust, we are committed to tackling these adversities head on, with an expanding team of professional land management and river restoration specialists, working to build ecological resilience into our catchment.
We recognise that expanding our network of riparian woodlands will help us deliver against several, key environmental priorities. As such, we would now like to attract new skills and experience into our organisation, to take the lead on delivering and developing a range of woodland creation initiatives, that help accelerate the pace, and improve the quality, of new native woodlands throughout the catchment.
This is an exciting opportunity to join a dynamic, progressive and action-led organisation, in an area of sector, with the potential for enormous growth in the coming years.
Interviews to be held in person at our head office (Martley) w/c 3rd Jan 2022
For more information and to apply click HERE.
Please email matt.marston@severnriverstrust.com to discuss the role further.
Please note that only completed application forms will be accepted.  CVs will not be considered.