Description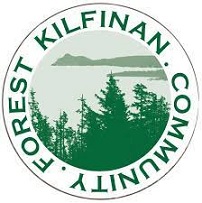 How to Apply
Kilfinan Community Forest is a charity and social enterprise that has been set up to care for 552 hectares of land with and for the local community through sustainable practices. Kilfinan Community Forest is a working forest dedicated to land and rural regeneration. We are a busy project offering the local community diverse opportunities to access the forest from woodland crofting, paths and recreational activities, community allotments, onsite employment at our own sawmill outdoor education experiences and affordable housing.
We are looking for a friendly and approachable person ideally with proven, practical forestry or land management experience to undertake the role of community forester and help us bring to life the vision to plant and nurture a healthy and diverse forest landscape. We are looking for someone who shares our ethos and way of working - someone who supports community ownership and management and is committed to making that a success. We will also consider recent graduate foresters for this position.
Main job activities will be to lead on all practical and operational aspects of forest management including preparing sites for planting, co-ordinating work plans and contractors, collecting forest data and keeping appropriate records, liaising with the community and managing volunteers.
Closing date for applications will be Friday December 10th at 5pm. Interviews will be held on week beginning 13th December.
For more information and to apply click HERE
If you have any questions then please email board@kcfc.scot