Description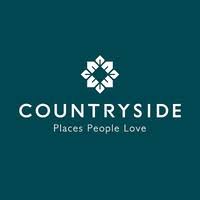 How to Apply
Countryside's Graduate scheme is designed for those Graduates who would like to experience many different aspects of our business. This allows you to gather a detailed insight into each department and the respective responsibilities before settling on a career path.
We aim to arm our Graduates with a wealth of knowledge and experience by providing as much exposure and opportunity as desired.
Our scheme spans across 2 years, through which our Graduates will undertake a variety of rotations, ranging from 4 weeks to 6 months in various departments of the business. This allows you to experience the whole housebuilding process from start to finish.
Our Graduates are given real responsibility in their role enabling you to take ownership of everything you do, with the support and guidance of our experienced teams.
At the end of the programme, our graduates work together with their line managers and mentor to identify the areas of the business that they have enjoyed the most and have been the most successful in. Once you have identified the area you would like to work in, we will work with the business to facilitate your promotion into your desired role.
For further details and to apply online click HERE.