Livestock Manager / Farm Operator
Description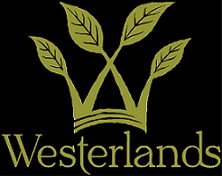 How to Apply
Set in the heart of the South Downs National Park, West Sussex, UK, 'Westerlands' is close to the village of Graffham. An opportunity exists to join this family business that now has a diversified mix of different operations.
Cattle: Dexter beef (70 head)

Sheep: NZ Romneys (100 ewes) 2 Rams

2 Livery yards (horses)

Campsite

Property rentals

Storage facilities

Events

Pheasant shoot

Deer Stalking
The Role: One person or a team of two / couple on a Full Time basis
We are seeking enthusiastic and skilled farm operators and knowledgeable livestock managers.
The Applicant:
We are seeking positive, reliable and practical individuals with excellent communication skills, someone who naturally takes ownership and responsibility, is happy to work alone as well as part of a small team and where taking initiative is also key. A commercial awareness is desirable as are problem-solving and practical skills. A strong, confident character is welcome but integrity is important, too. We are a community and so a collaborative work ethic is a must. This opportunity would suit an energetic, motivated individual who has a 'can do' attitude.
A UK Driving licence is essential. Candidates from agricultural college will be considered if looking to expand their knowledge and experience.
Tractor driving / trailer towing and JCB experience is necessary for the role.
The role is offered on a full time basis, with salary dependent on experience.
Please send CVs with a cover letter to Sarah who can be contacted on sarah@westerlands.com