Internship Field Agronomist UK (Variable Timescales)
Description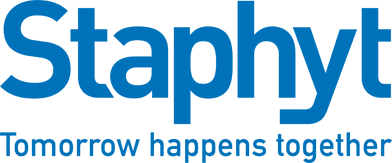 How to Apply
Present in Europe, North Africa, South America and Australasia, STAPHYT brings together more than 500 employees, of different nationalities and cultures. Rich in multiple profiles, a wide range of expertise is expressed in the Group, through our fields of activity which are agronomic experimentation, regulatory advice and coordination of registration files.
Each year, we are happy to welcome students from all walks of life. In 2021, 100% of them recommend STAPHYT for an internship.
As part of the internship, we suggest you to work on essays related to your subject of study. This will be defined with the tutor
Here are some examples of possible topics:
Potato blight

Testing of phytosanitary products

Experimentation with herbicides on cereal crops

Impact of the application of biostimulants on fertilization and crops, as well as the environment.
In addition, you will also be required to assist agricultural experimenters in setting up and monitoring tests (treatments, sampling, notations, harvests, etc.) according to the principles of Good Experimentation Practices (BPE), Good Practices Laboratory (GLP)
Required profile:
Degree in agriculture or agronomy

Good skills with computer tools and software

Certiphyto would be an advantage
Please specify your scope of mobility and / or the station that interests you, so that we can orient you as best as possible on one of our stations!
Internship offered from March or April 2022 for a variable duration depending on the level of study (adaptable according to availability)
For full details and to apply online for Bicester location click HERE
For full details and to apply online for Nottingham location click HERE