Finance Summer Internship 2022
Description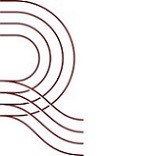 How to Apply
Revantage is a Corporate Services affiliate of The Blackstone Group, the world's largest alternative investment firm with nearly $600bn AUM.  We deliver exceptional customer service to Blackstone and its portfolio companies to enable them to thrive.  The sectors that we work with include Hospitality, Logistics, Office, Retail and Residential (Affordable Housing, Single Family and Multi-Family) and Student Accommodation.
Revantage UK is a high performance consultancy providing valuations, legal, finance, People & Culture, Risk, ESG, Corporate Affairs, Technology and Business Transformation services to Blackstone's European Portfolio Companies.
Joining the Revantage UK Summer Internship Program is a fantastic way to gain insight into our diverse and global industry, whilst enhancing your professional skills and knowledge. In addition to first-hand experience, summer interns will also be able to participate in webinars, lunch and learns and soft skills training.
Our Summer Internship Program will run for 4 weeks from 18th July – 12th August 2022. It is a great chance to gain exposure to all aspects of your chosen area, including live projects as well as the day-to-day administrative tasks.
The Revantage UK Finance Summer Intern will have the chance to gain exposure to and get involved in the following areas:
Corporate Accounting

Property Management

Account Management

Finance Systems

Portfolio Management Programme

Business Transformation
Required:
Excellent at written and spoken communication skills

Attention to detail and ability to produce accurate, high quality work within targeted deadlines

Ability to work under pressure and meet deadlines

Analytically minded and have the ability to assimilate and apply new techniques and knowledge quickly to deliver insights and solve problems

Pro-active with the ability to take responsibility for new projects

Strong team working skills are essential

Pursuing a bachelor's degree or equivalent, graduating in 2023, with an expected minimum 2(i)-degree classification in any subject from a leading university
For full details and to apply online click HERE.