Commercial Property Graduate Scheme
Description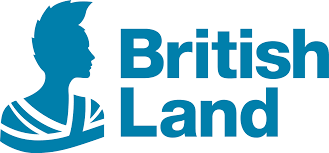 How to Apply
British Land is a FTSE100 property company. We own and manage a portfolio of commercial property worth £12.7 billion, of which our share is £9.1 billion. We are one of Europe's largest REITs and our vision is to be the best and the partner of choice. Our objective is to deliver long-term and sustainable total returns to our shareholders. We do this by creating places people prefer.
Our strategy leverages our strengths in development, active management and repositioning assets to focus on two key themes – Campuses and Retail & Fulfilment.
Our Campuses provide modern, high quality and sustainable space in some of the most exciting parts of London. The buildings and the spaces between them support the wellbeing of the communities in and around them and are aligned to the changing ways people work.
In Retail, we have expanded our approach to include fulfilment, building on our market leading position in high quality, out of town retail parks which already play a key role in retailers' fulfilment models, and complementing this with development led investment in urban logistics, primarily in London.
This is an exciting opportunity for you to join a FTSE 100 UK Real Estate Investment Trust focussed on high quality Retail and Offices and play an active part in creating places that meet the needs of our customers.
Successful candidates will play a key role in the company, gaining experience in Asset Management, Valuations/Investment and Property Management, as well as receive support through our structured in-house training programme.
The scheme is for graduates that are looking for a career in Commercial Property, with the desire to become accredited by the Royal Institute of Charted Surveyors (RICS) and obtain their Assessment of Professional Competence (APC).
For full details and to apply, please click HERE