Marketing Placement Student 2022 (One Year)
Description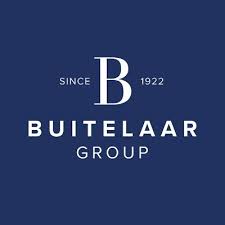 How to Apply
We're searching for a creative, enthusiastic, and ambitious placement student to join our fast paced, young, fun and growing marketing department.
As a Marketing Placement Student, you will collaborate with marketers on various marketing projects and gain experience in all aspects of the marketing mix. Our team have all completed university placements in the past and as such, we're keen to support you to gain the skills and exposure you need to excel in your chosen path.
About Us
Established in 1922, with nearly 100 years and five generations of success behind it, we specialise in providing sustainable, higher welfare beef supply chain solutions with a focus on British beef and rosé veal. In addition, our supporting business divisions include Hides & Skins, Raw Materials and Pet Food.
You will have opportunities to work on marketing for various areas of the business, but the key focus with be on the supply chain and the communication between Buitelaar and our current and future farmers.
We pride ourselves on connecting farmer and consumer and thus, your role will be part of maintaining and growing our strong reputation.
The Role
Representing Buitelaar Group across social platforms, both corporate and our Calf Club: to include on-farm content gathering, creating content, assisting developing our Instagram's, and setting up new pages.
Market Research & being your creative self: to include social media, marketing channels, industry awards, and bringing us ideas for the future. You'll be helping us shape our future.
Proof reading articles, publications, and content before we go to print.
Assisting in the design point of sale and advertising materials.
Shows & Events support: helping at Open Days, Industry Shows & Events.
Marketing Admin: supporting the team in recording, ordering merchandise, and managing our branded clothing store.
For full details and to apply, click HERE