Summer role – working across all Departments
Description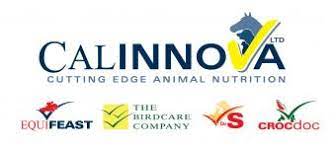 How to Apply
Known for its EquiFeast equine products Calinnova also specialises in products for small animals, dogs, birds and reptiles through the brands DrS, The Birdcare Company and CROCdoc.
With a busy spring season in full swing followed by staff holidays, we need extra help. This is an opportunity for someone to gain broad based business experience at the start of their career, or for someone with previous work experience.
Duties will vary from office work to physical work assisting in different departments, including:
 the factory (filling products, labelling products, printing labels, stacking shelves, cleaning down)
 the despatch area (order packing and despatch)
 the offices - assisting our specialist Birdcare Company and EquiFeast advisors with admin jobs as required, taking phone messages, taking credit card payments, raising courier labels, assisting with customer service issues, raising customer invoices, assisting with web page updates and assisting with end of day routines.
Skills required: Good attitude to work, conscientiousness, attention to detail, good telephone manner, general office and computing skills, and robust physical health for factory work. Not well suited to asthmatics or people with allergies due to production work.
We require a minimum of 2 A-level passes, including GCSE passes in English language and maths. Graduates or undergraduates are most welcome to apply. You may have specialised in Business, or Equine Science, or have art/design/graphic arts skills, familiarity with photoshop, or be a keen IT buff. Any such skills could be beneficial and put to use in our office environment.
You will need to live within commuting distance of our Nailsworth office and will need your own transport for commuting.
This fixed term contract opportunity starts as soon as possible and terminates late September 2021.
Hours: Monday to Friday, 8.45 am to 5.15 pm
Applications: Please send your CV to Sally Green, Managing Director, sally@calinnova.com. We look forward to hearing from you!