Description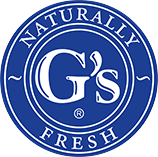 How to Apply
Are you looking for a career in one of Europe's leading fresh produce companies? Are you dynamic, ambitious and motivated? Are you passionate about our industry? If so, then our Graduate Scheme is right for you!
Our two year training programmes are centred around Commercial, Technical, Operations, Business Functions and of course Farming. You will be experience four different placements in a department tailored towards your interests and skills, with the opportunity to work overseas.
Our Level 5 Chartered Management Institute accredited development programme is provided with training, coaching and mentoring, helping to prepare you to be a future leader.
Our Graduate Scheme is open to final year students and recent graduates. It will help you to develop valuable skills that will support you in your chosen career path. We also offer one of the most competitive salaries in the sector.
For more information, please see attached download.
To apply, please email graduatescheme@gs-fresh.com